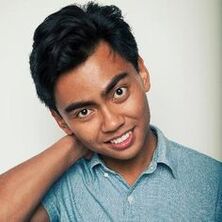 Roi Fabian, otherwise known as Roi Wassabi (born in August 21,1991) is a 26 year old YouTuber, who was mainly discovered because of the YouTube channel, Wassabi Productions.
He graduated with a degree in film studies, making him create his very first content on YouTube in July of 2006, almost two years before he and his best friend Alex started working together on their channel.
He was born in the Philippines, but later on he moved to America, YouTube at the age of two. He also has three siblings. He also has a cousin named Marlin, he also has a YouTube Channel called Marlin.
After ten thousand years of being on the channel Wassabi Productions, Roi decided to leave (due to complications with Chloe Mangray) to focus more on his vlogging and gaming channel. But he may still appear in collaboration videos on Wassabi Productions.
His gaming channel, Guava Juice, has 9,714,652 subscribers and 941 videos.